Vector Business Solutions Featured Posts
Thanks for visiting our featured posts page! We hope that you find the following articles and walkthroughs to be a great QuickBooks® resource for you and your team. If you have any questions about the materials you read, feel free to reach out to us today.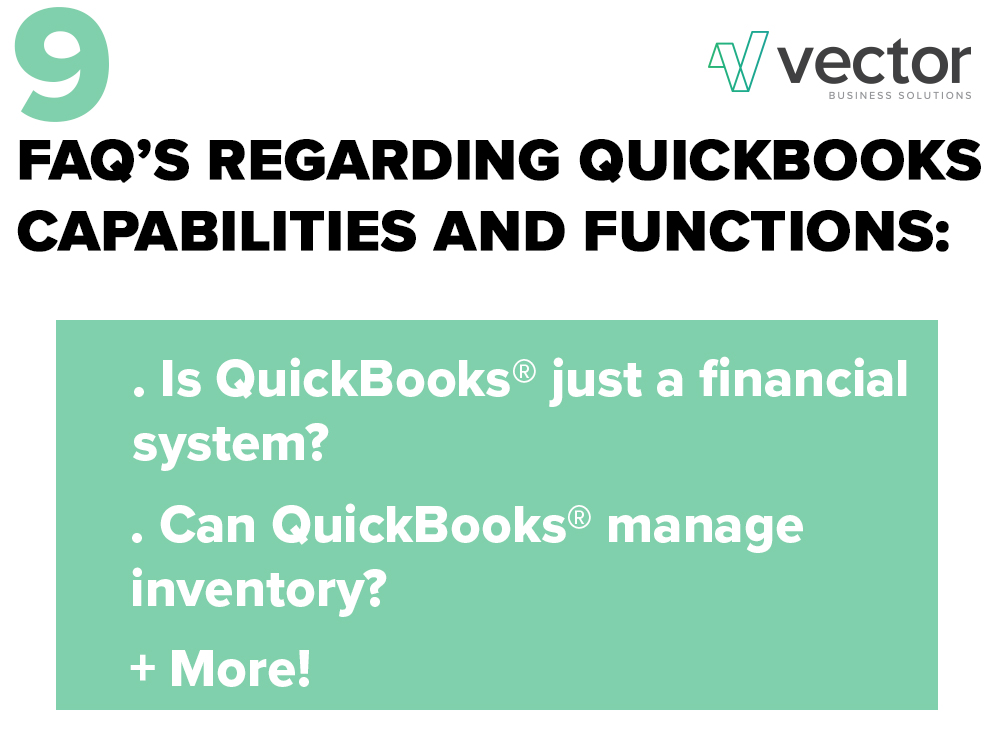 QuickBooks® Capabilities and Limitations
You may wonder if QuickBooks® is the right solution for you and your business structure. We at Vector Business Solutions have worked with various sized clients across many different industries— and QuickBooks® has been a great tool every step of the way. Let's take a look at the 9 most frequently asked questions we receive regarding QuickBooks® capabilities and functions. Read Now.
Financials and QuickBooks®
Is QuickBooks® a good choice for companies who are wanting to go public (or already are)? How robust is the financial reporting within QuickBooks®? What accounting methods is QuickBooks® capable of, and are you able to stay GAAP compliant with it? While every client we work with has different needs, these are common questions for us to receive. Read More.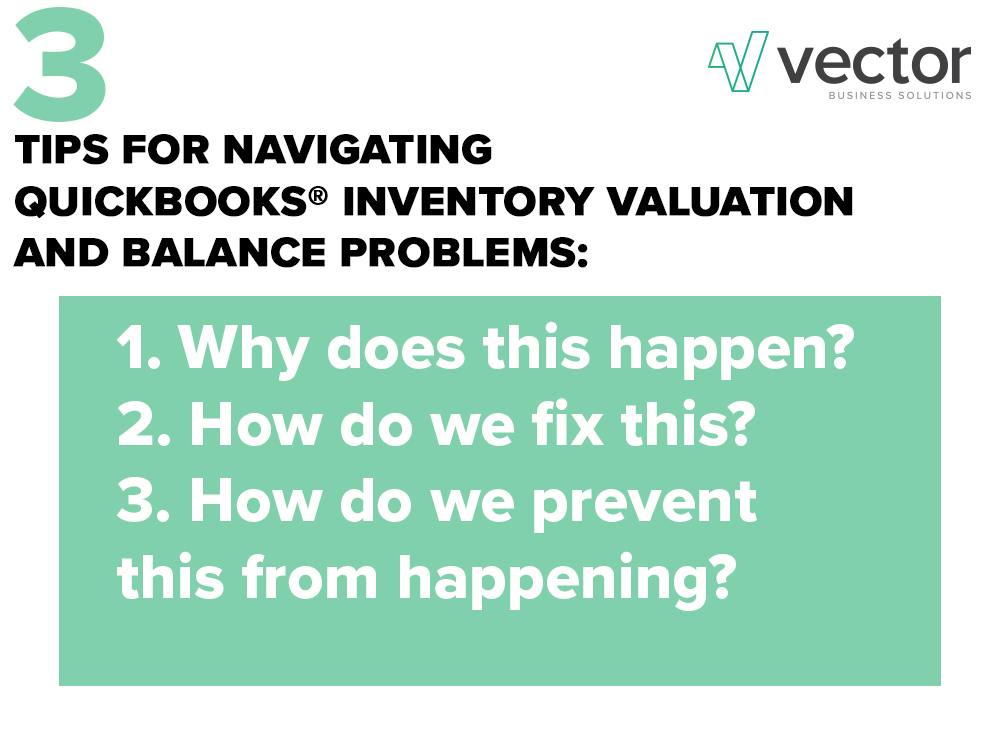 QuickBooks® Inventory and Balance Issues
Are you having problems with keeping accurate inventory records in QuickBooks® file? This is a common occurrence that can be fixed and prevented following our simple walkthrough. Read More.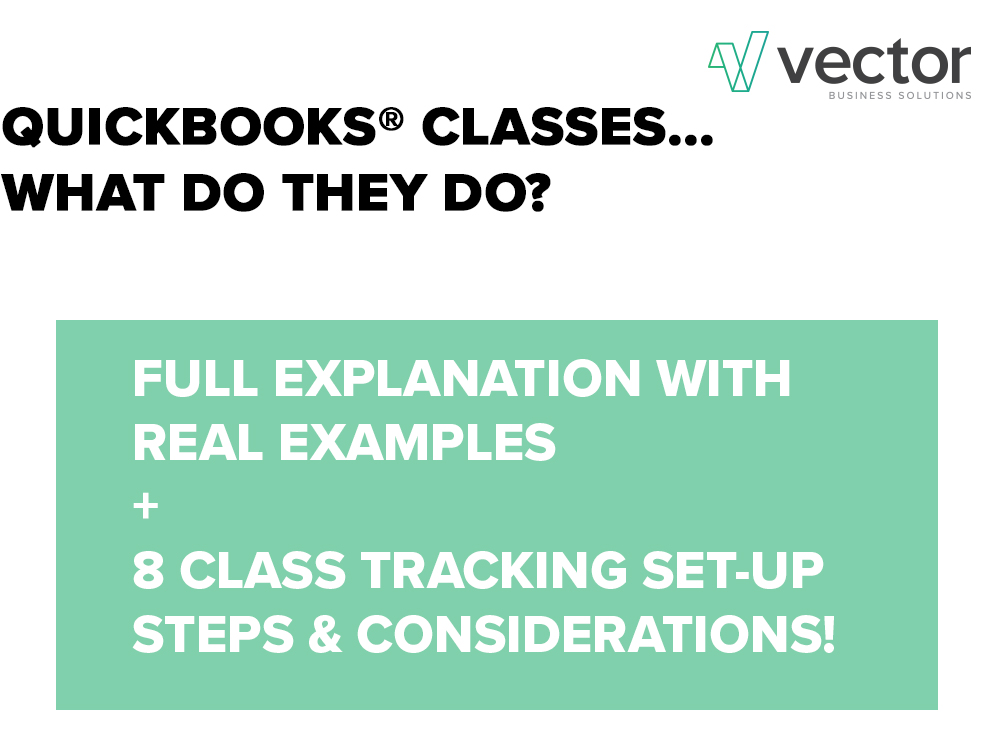 Curious About Using QuickBooks® Classes Properly?
A proper understanding and implementation of QuickBooks® Class Tracking will help you stay on top of your financial reporting in an easy and efficient way. Take a look at our overview and the 8 considerations we provide you with during your own QuickBooks® Class Tracking set-up. Read More.